Hot Tub Sale; Swim Spa Sale; Fire Pit Sale; Fire Table Sale; Largest Hot Tub and Swim Spa Selection; Oregon Hot Tubs; Oregon Swim Spas; Spa Show; Hot Tub Show; Swim Spa Show; Factory Direct Swim Spa & Hot Tub Show; Patio Furniture; Spa Supplies; Coast Spas; hot tubs Portland, OR; Largest Hot Tub and Swim Spa Store in Oregon; Best Deals on hot tubs and swim spas; Portland, Oregon ho tubs; Portland, Oregon Swim Spas; Hot Tub Spas & Swim Spas Beaverton, Oregon; Hot Tub Spas & Swim Spas Seaside, Oregon; Therapy Spas; West Coast Spas; Jacuzzi; low cost spas; quality spas; best hot tub spas;
Visit our showroom!
Spa-Logic Hot Tubs
11135 SW Canyon Road
Beaverton, OR 97005
Monday - Friday 10:00 am - 6:00 pm
Saturday 10:00 am - 5:00 pm
Sunday 11:00 am - 5:00 pm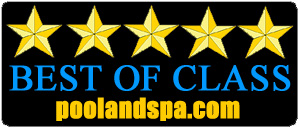 IMPROVED CIRCULATION FROM HEATED WATER HELPS DIABETES​
A recent study in the New England Journal of Medicine shows that sufferers of Type 2 Diabetes can benefit from regular use of a spa. Most diabetics are unable to endure rigorous activity and have difficulty with weight and circulation. The study revealed that sufferers experienced a significant decrease in blood sugar levels and improved sleep after spending 30 minutes a day in a spa. For those who live with the daily discomfort and inconvenience of diabetes, a spa can be the doorway to a fuller, more enjoyable life.